Private dining and events
Dine privately, organise a book launch, wedding reception or your special event in one of our dining halls. Or perhaps consider creating your special gastronomic event by inviting the whole team of 14Horses to make an event at our farm, Farmers Circle.
Inquire about private dining by phone: +37061250845
For larger events, send us an inquiry form.
If you are celebrating a special occasion – let us know! We'll be happy to arrange for a bouquet of flowers, a glass of welcome champagne, or a cake order.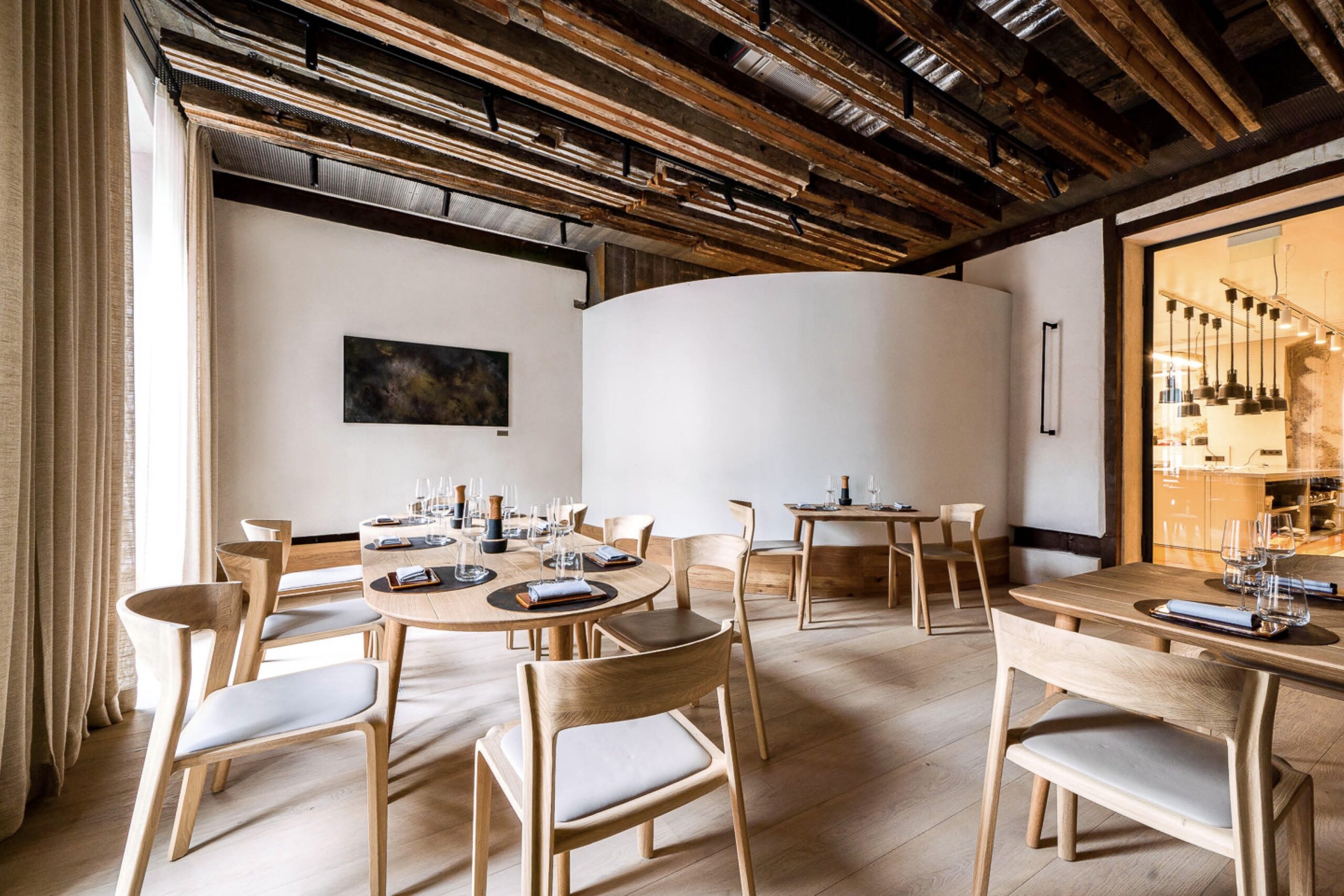 A cosy, private space which offers the chance to go into the Senatorių pasažas courtyard. The close proximity with the 14Horses kitchen will allow you to warmly interact with the restaurant team and directly participate in the creative process. 
For up to 20 guests.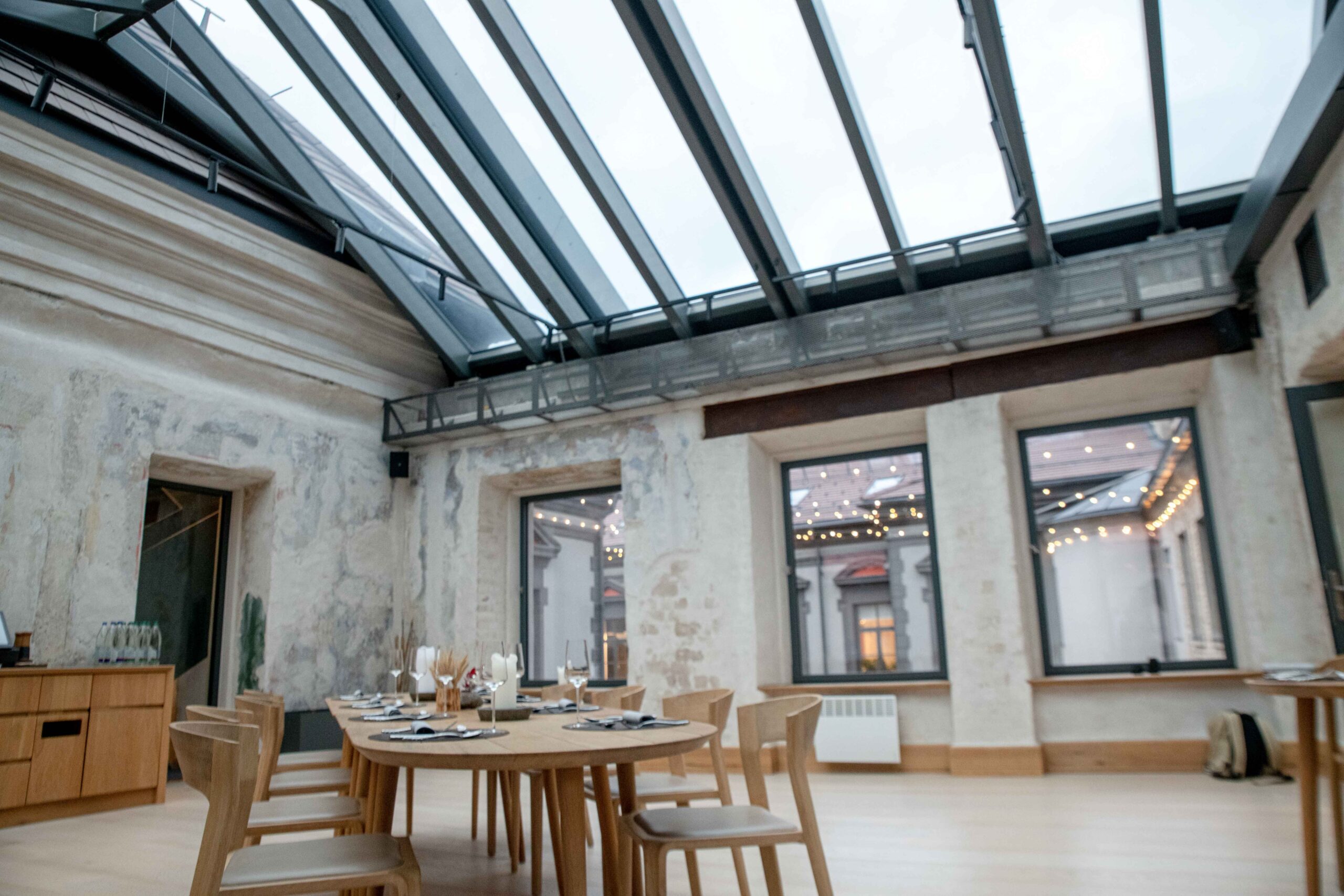 The second floor terrace with a retractable glass roof will ensure you celebrate a day of clear skies the right way while in the heart of the Old Town. The minimalist architecture coupled with remnants of the original facade lets you truly feel the soul of this XVI century building while in a private setting.
For up to 40 guests.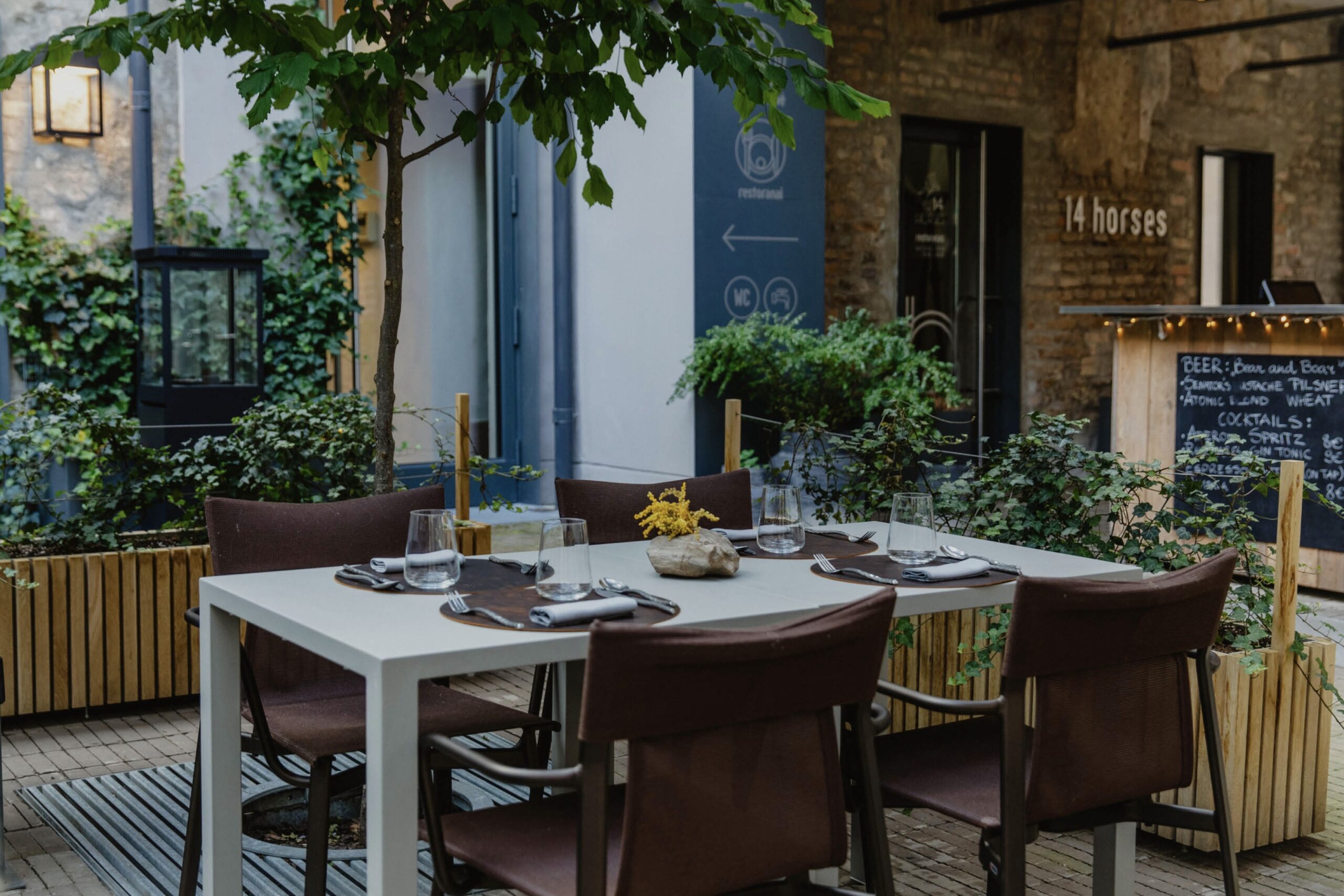 Celebrate amongst the vibes of the Senatorių pasažas courtyard! This outside terrace will protect you from the rain, and is the perfect setting for a glass of wine before dinner, or a special celebration.
For up to 50 guests.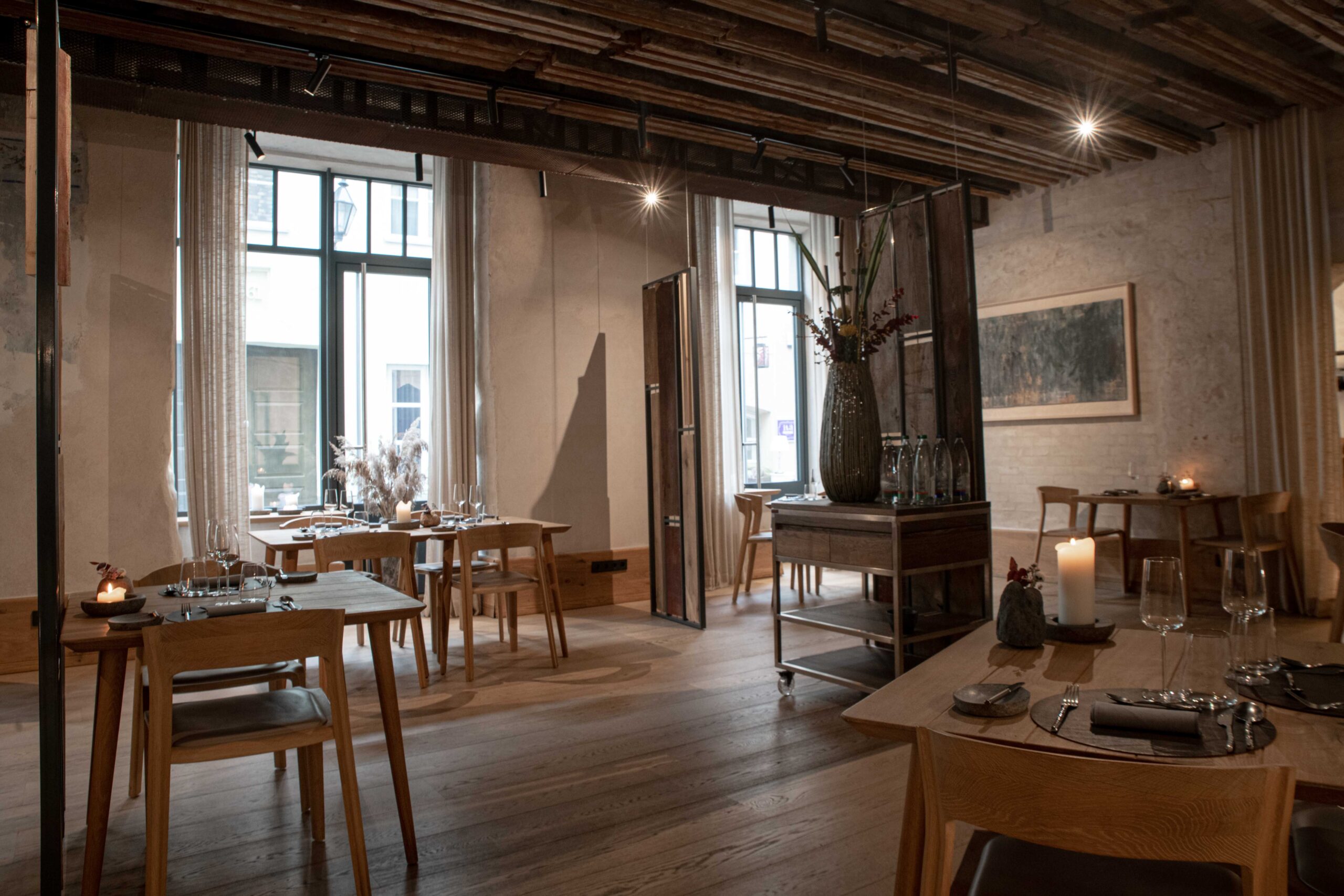 For special events, reserve the entire 14Horses restaurant, located across two floors of the historic XVI-century palace.
50-100 seated places.
Those looking for a truly unforgettable celebration, look no further than the possibility of bringing Chef Justinas Misius and the entire 14Horses team to your event.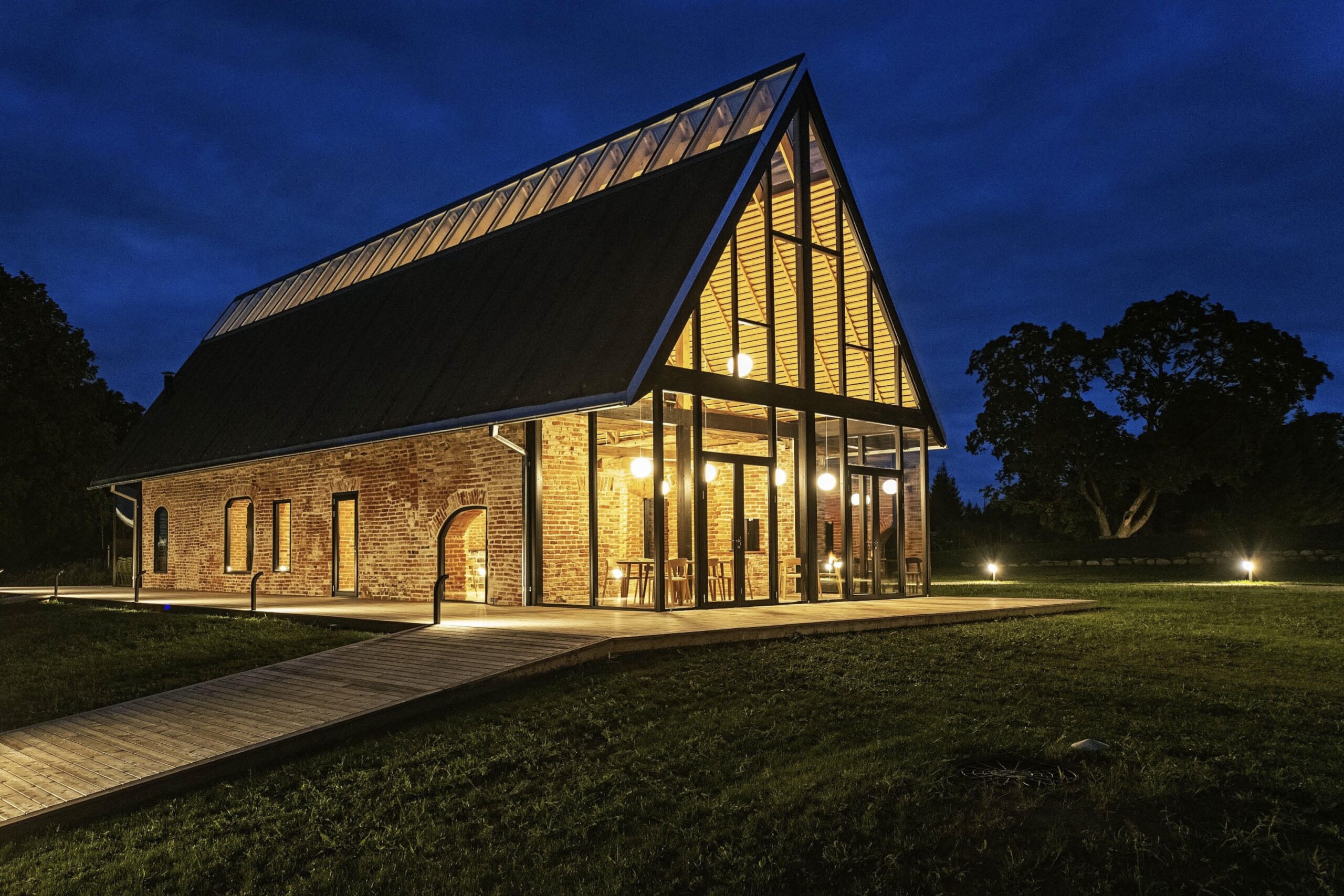 Consider inviting your guests to our ecological farm Farmers Circle! Ask our team about the possibility of hosting an event at the restaurants Red Brick or Black Barn for up to 200 people.
Whether you plan a cosy, intimate get-together or a large corporate event, we have ideas to accommodate any occasion and budget.