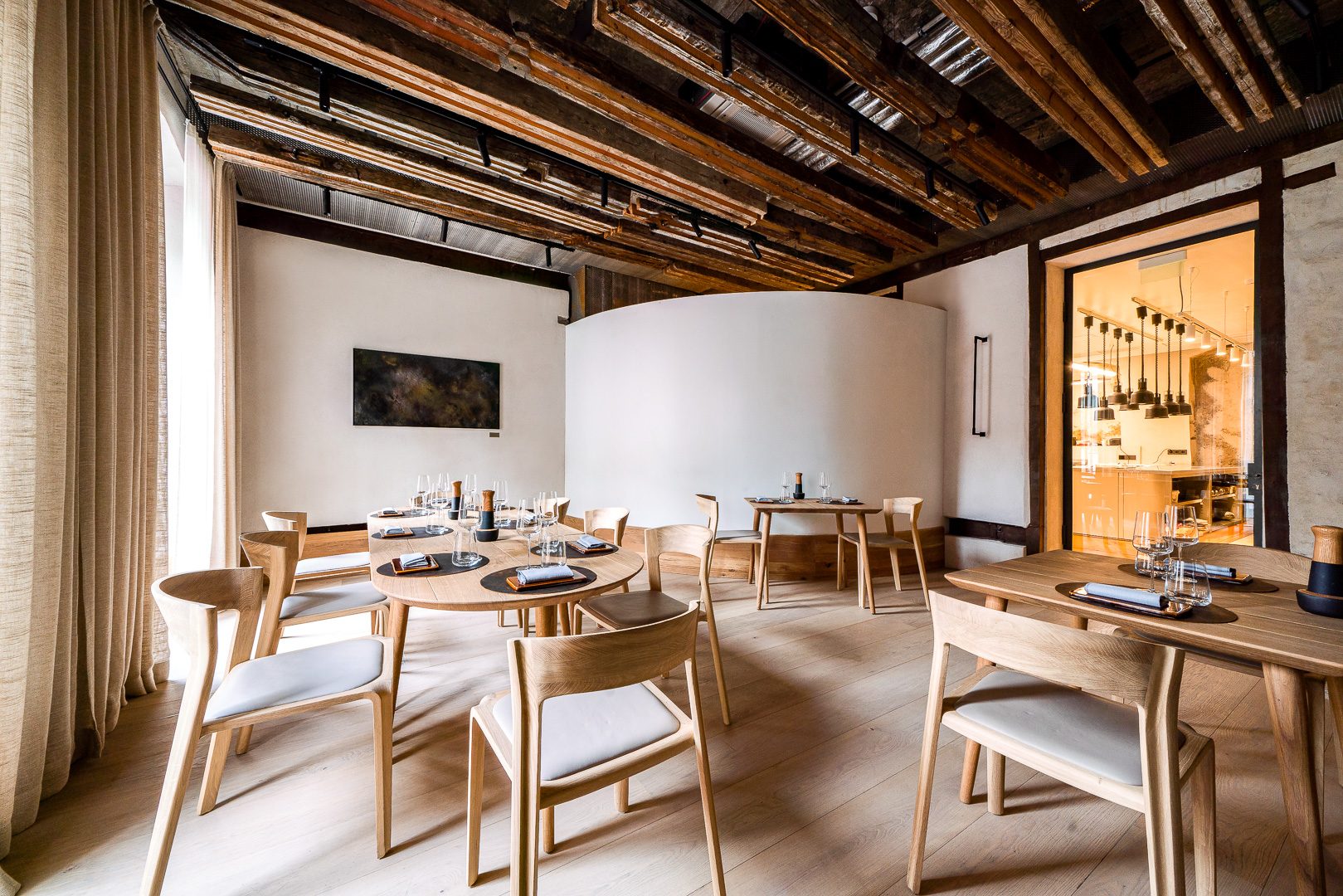 At the heart of Senator's passage, sits our iconic 14Horses restaurant. Specialising in seasonal cuisine, this dining spot is perfect for a whole range of experiences – from full-of-life catch-ups with friends and special occasions to cosy family brunches.
The unique charm of this place goes beyond its rustic look and feel. The kitchen at 14Horses is run by our wilderness expert, Head Chef Andrius Kubilius, who loves to surprise his guests with mouth-watering, full-of-nature-goodness creations. Seriously, your taste buds will explode. And at the front of house, you'll be greeted by a passionate Frenchie who brings the spirit of Parisian charm straight into the Vilnius Old Town.
Inspired by the farm-to-table concept, our a la Carte menu is brimming with delicious produce coming straight from our organic farm in Ukmerge. We believe in knowing and following our products from the moment they are carefully sown into the soil to when they finally arrive on the plates at 14Horses. If you're one for vibrant food experiences, you won't want to miss this.
We are creating the future of Lithuania!
UAB Baltic Food Republic is implementing the project "Professional Development of UAB Baltic Food Republic Employees" (project code No. 09.4.3-ESFA-T-846-01-0086). Measure no. 09.4.3-ESFA-T-846 "Training for employees of foreign investors". The European Union structural funds are allocated for the implementation of the project. The aim of the project is to improve the qualification of UAB Baltic Food Republic employees and deepen specific competencies, thus increasing the competitiveness of employees and reducing inequalities in the market.
OPENING HOURS:
IV – V     17:00 – 22:00
VI             14:00 – 22:00